Jasper Engines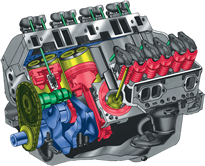 Jasper Engines and Transmissions remanufactures a wide range of diesel engines for on-highway applications. JASPER remanufactured diesel engines are built in both complete and running complete formats for most vehicles. Every running complete diesel engine is dynamometer tested under varying loads to simulate in-the-vehicle operation. As a major supplier to government agencies as well as to a large base of national fleets, we understand how critical it is to provide immediate, reliable products and service to our customers.
Remember, this is a completely remanufactured engine with all new wear parts, tight tolerances and run-tested reliability. Our optional Premium Service Plan provides allowances for such items as towing, car rental, fluids and premium labor should a problem arise. Click here for details and limitations.
Jasper Transmissions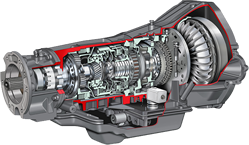 3 YEAR/100,000 MILE WARRANTY
For fleets and heavy duty users, JASPER offers a full range of medium and heavy duty standard transmissions — 5 speeds up to 20 speeds — for such manufacturers as Clark, Eaton, Fuller, Mack, Meritor (Rockwell), Muncie, TTC (Spicer) and ZF. Heavy duty transfer cases are also available.
Jasper Engines & Transmissions has been providing quality remanufactured automatic transmissions to drivers just like you since 1957. As automatic transmissions have advanced, becoming more complicated with electronics and even closer tolerances and tighter specifications, it is important to select a remanufactured product from a company that has a reputation for innovation and research and development. Live-run dynamometer testing of every JASPER remanufactured domestic automatic transmission ensures trouble-free performance by simulating in-the-vehicle operation while a complete battery of tests is performed.