Consolidated Truck Parts & Service has tailored a program to the needs of the fleets that use step vans to deliver their products. These vehicles, while vital to the entire economy, are under served in the aftermarket / re-manufacturing businesses as they utilize a combination of automotive and truck components. This leaves their products in a "no man's land" between automotive dealers / jobbers and the heavy duty suppliers.
Consolidated Truck Parts & Service has built programs around a number of step van fleets and has learned many of the unique needs of this specialty vehicle. From the complications of deciphering the GMC and Ford part numbers to obtaining the hard to find Workhorse and Freightliner custom chassis components we believe we have the industry's best offering for your step van fleets.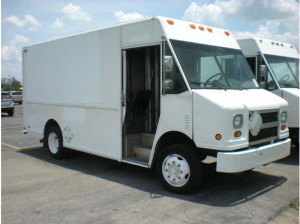 If you have step vans in your fleet, you need to find out what Consolidated can do for you.
---